Spray Boom
Traditional spray booms are usually built from round steel tubing. They are very heavy and when extended are subject to fore and aft swaying.
Our spray booms are designed and built using riveted sheet aluminum. The rivet holes are designed into the sheets and cut on CNC equipment. This lightweight design reduces fore and aft sway.
Key Benefits
Lightweight. Approximately 2500lbs (without plumbing and nozzles)
There is a channel designed into the boom to run the lines and nozzles, protecting them from damage.
50" of travel from fully raised to fully lowered field working positions.
10" vertically damped suspension travel on boom arms and center section.
Boom Arms can be hydraulically angled when traversing hilly land.
Spray boom is a self contained system that can be attached to most vehicles by bolting/welding the central frame to the vehicle chassis.
Boom tips incorporate double kick out design with auto reset.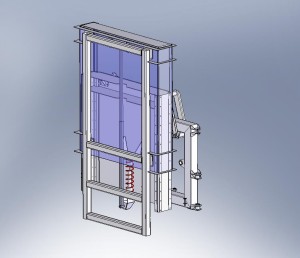 Center Section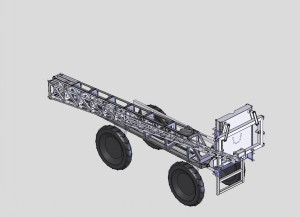 Boom shown in locked transport position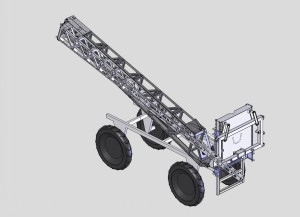 Boom in unlocked position, ready to be deployed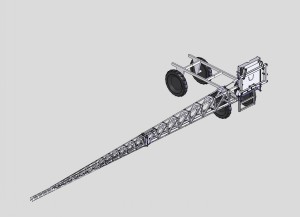 Boom extended and fully raised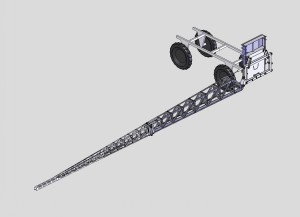 Boom extended and fully lowered