Production Jigs and Fixtures
Using our 3D computer software and modern CNC production techniques we can design and built production jigs for positioning, bonding, welding, and assembly. Designing the jigs around the product models ensures that the finished product is as close to the design as possible. This jig was designed to accommodate 6 different boats. 16', 17' and 18' long with 2 different freeboard and transom heights.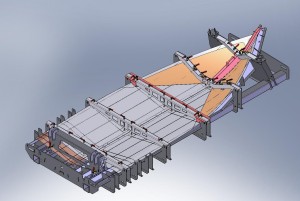 Hull sheets are laid into jig and held in position with quick release clamps. Gusset sheets are bonded in place, hull sheets are welded down bottom seam.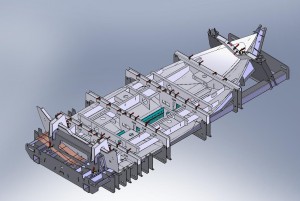 A set of pre-welded stringers are inserted into the jig, again held down with quick release clamps. Stringer assembly is bonded in place.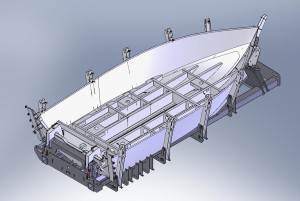 Final stage, the freeboards (sides) and transom can be welded in place.